Martin-Copeland Company in Providence, RI. This Company sold just about everything radio related. Parts, Sets, Components...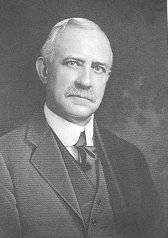 EDGAR W. MARTIN -- At the age of eighteen years Edgar W. Martin, now president of the Martin-Copeland Company, began learning the jeweler's trade, and from that time his rise in the manufacturing world has been rapid. He was but twenty-eight when he became a member of the firm, Martin, Copeland & Company, that firm building up a good reputation as manufacturers of solid gold chain jewelry, optical goods and wedding rings, and a quarter of a century after organization (1905) incorporated as the Martin-Copeland Company, Edgar W. Martin, president. Mr. Martin is a native son of Rhode Island, but at an early age his parents moved to New York. In 1859 his father, Darius Martin, died and the same year, his widow, Ardelia (Cornell) Martin, returned with her son to Rhode Island, making her home in Providence until her death, May 16, 1893.
Edgar W. Martin was born in Pawtucket, Rhode Island, July 5, 1852, and with the exception of a few years in early life, which were spent in New York State, Providence, Rhode Island, has been his home. It was in 1859 that he was brought to Providence by his widowed mother, and the same year his education began in the public school. He passed through all the grades to high school, there spent three years, but left in the senior year to became a jeweler's apprentice, three years with Saxton, Smith & Company, jewelers, and followed this occupation for four years with the same firm as a journeyman jeweler. The next year he was in the employ of William Smith & Company. He had then gained a wide fund of expert knowledge concerning the manufacture of jewelry, and was moreover an expert jeweler from the mechanical viewpoint. In 1880 Sylvester Martin, Martin Copeland, William A. Copeland, Henry Gorham, and Edgar W. Martin organized the firm, Martin, Copeland & Company, the senior member, Sylvester Martin being an uncle of Edgar W., the junior member. The firm located their plant at No. 60 Richmond street, and began the manufacture of solid gold chains, seamless and plain gold rings, optical goods, etc. Sylvester Martin died in January, 1898, and time wrought other changes in the personnel of the firm, the firm moving to their present location at No. 101 Sabin street, in April, 1898, but the business continued prosperously, and became one of greatest importance. In 1905 a change was made, the firm becoming a corporation, Martin-Copeland Company, Edgar W. Martin, president, and as yet the only president the company has had. The plant occupies the same location on Sabin street, but is greatly enlarged and modernly fitted, and branches of the company are maintained in New York, Chicago, San Francisco and Buenos Aires, Argentine Republic. Mr. Martin is a director of the Jewelers' Refining Company, of Providence; is a member of the Jewelers' Club, of Boston, Massachusetts; the Rhode Island Yacht Club; the West Side Club; the Rhode Island Country Club; and interested in other organizations, social, business and fraternal.
Mr. Martin married, June 27, 1875, Lena C. Cornell, daughter of James and Ann (Potter) Cornell, of Scituate, Rhode Island. They are the parents of three sons: 1. Laurence C., vice-president of the Martin-Copeland Company, married Rebecca Fuller, of Providence, and are the parents of two daughters, Priscilla and Rebecca. 2. Wesley C., Yale, A. B., 1909, treasurer of the Martin-Copeland Company; married Olga Olsen of Providence, and are parents of two children, Bickford and Elaine; Wesley C. is now a lieutenant in the United States Navy; has made several trips across; was on the 'President Lincoln' at the time it was torpedoed by a German submarine. 3. E. Cornell, married Allene Block, of Brooklyn, New York; is assistant-treasurer of the Martin-Copeland Company.
1
Martin-Copeland also made a variety of radio parts and kits as shown by the advertising on this page. There is however very little evidence of this elseware. The radio parts ads range from 1922 to 1929. The officers in 1922 were Edgar W Martin - President, Lawrence C Martin and Sidney D Humphrey - Vice-Presidents, Wesley C Martin - Treasurer, George W Bleecker - Secretary, R W Wright - Assistant Secretary, all were also Directors. Capital stock was $400,000 and they were listed as being manufacturers of jewlery. Their address was listed as 101 Sabin Street, Providence.
2
In 1924 the company trustees are Edgar W Martin, Wesley C Martin, and George W Bleeker
3
In 1925 Vice-President of the company is Sidney D Humphry
4
In 1925 Martin-Copland filed suit against
Delancy Felch Company
for $1000 for breach of contract.