Eddy Marsh Company, like many other radio companies, started out in business doing something non-radio related. In this case Monotype. Montotype being a typesetting machine, that casts type in metal, one character at a time. The firts mention of the company found is from 1913.
Providence Journal January 31, 1913
One of the principals of the company seems to be William Sewall Marsh, printer from Providence, RI
1
. Marsh holds a copyright for a composition, "Good copy, how to prepare it properly, how to make it fit the space, instructions to the typist."
1917
In 1919, 1920 and 1923 we find ads looking for a Compositor, A Typist, Type Corrector and a Linotype Operator.
Providence Journal August 23, 1919
Providence Journal January 1, 1920

Providence Journal January 10, 1920

Providence Journal July 27, 1923
And then at the end of 1920 we see their employees thanking them for their generous gifts.
Providence Journal December 28, 1920
There are also three entries in Monotype Magazine for the company during the 20's

Monotype Magazine 1920

Monotype Magazine 1920

Monotype Magazine 1920
Then in 1922 we see the start of their radio related products, Variable Condenser Kits, Die-Cut Fibers Discs for winding spider coils, Tuning Coilc Kits, Knock-out parts for unit type radio sets, battery boxes and a crystal receiver called the Edmar Radio Entertainer.
Providence Journal June 18, 1922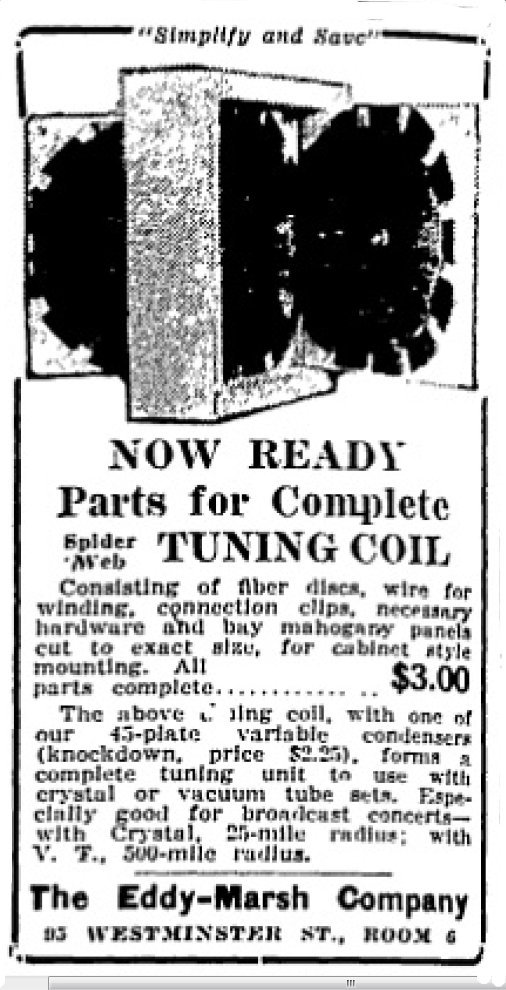 Providence Journal June 25, 1922
Providence Journal July 2, 1922
Providence Journal July 16, 1922_2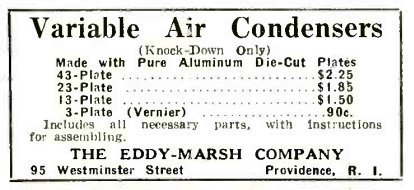 Radio World August 19, 1922
Providence Journal August 27, 1922
Providence Journal July 9, 1922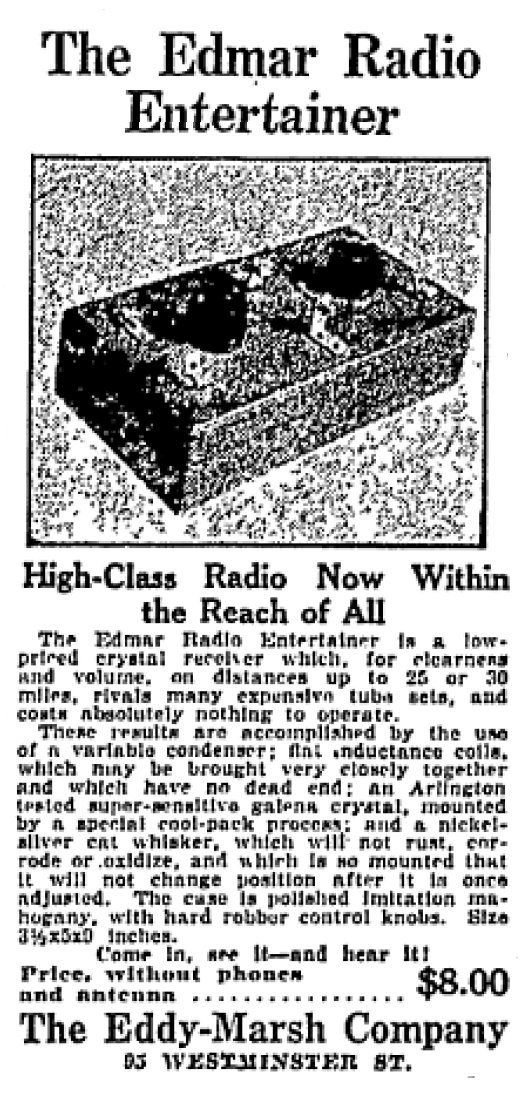 Providence Journal October 29, 1922