Not a lot know about Lightning Battery Company. They delt in car and radio batteries. Owners were Lawerence O'Keefe and Everett Springford. Both were previously proprietors of Providence Storage Battery Company. Ads ran from 1920 to 1922. At first a battery service company, rebuilding batteries and then their ads changed to saying they could manufactuer batteries made to order for Radio use.
There are two court casses listed in the Providence Journal, one in 1921 where Lightning Battery is the defendant and one in 1922 that Ligntning Battery won but was appealed. Final result unknown.
Providence Journal August 6, 1921

Providence Journal March 12, 1922
Lawerence O'Keefe married Eliza Hawksley on July 12th, 1928 with Everett Springford as the bestman.
Providence Journal July 14, 1928
Everett Springford dies at the age of 90 on March 24, 1978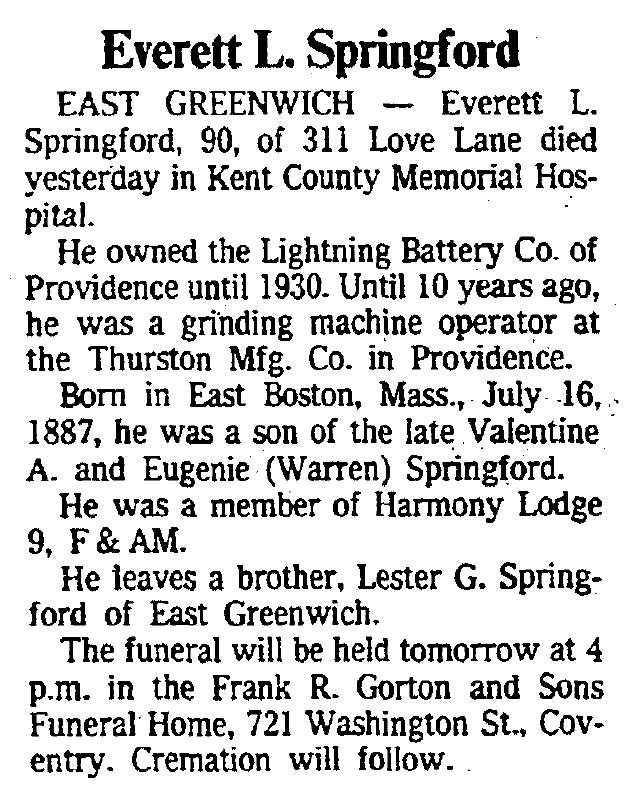 Providence Journal March 25, 1978
Ads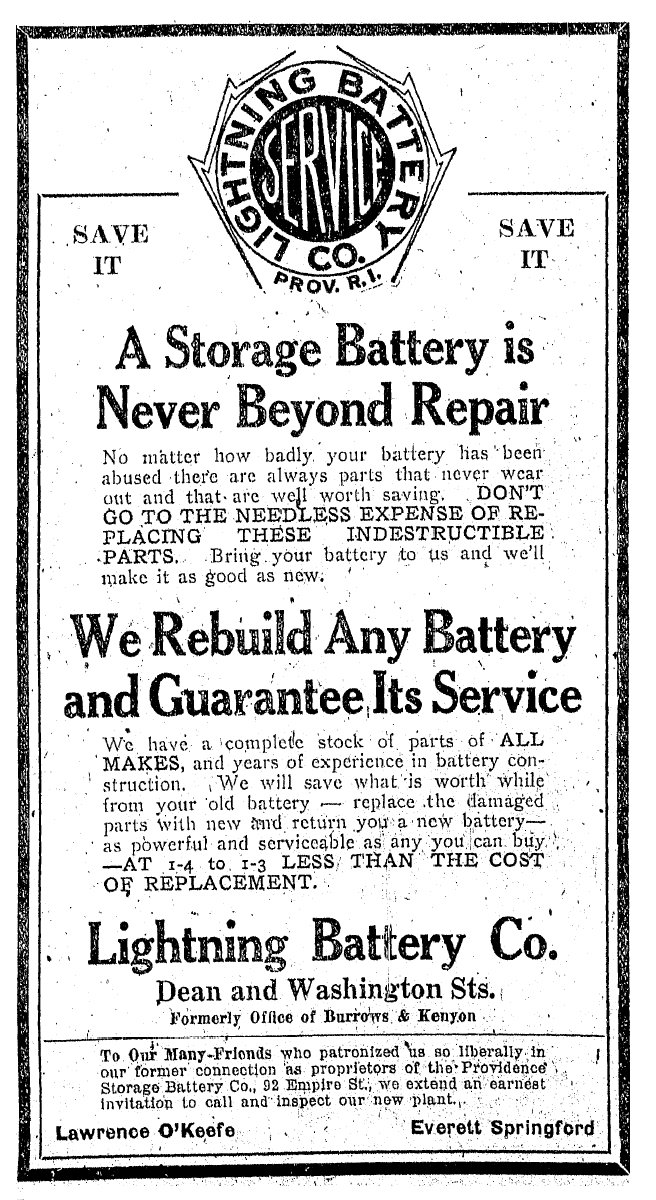 Providence Journal
May 2, 1920

Providence Journal
May 16, 1920

Providence Journal
March 12, 1922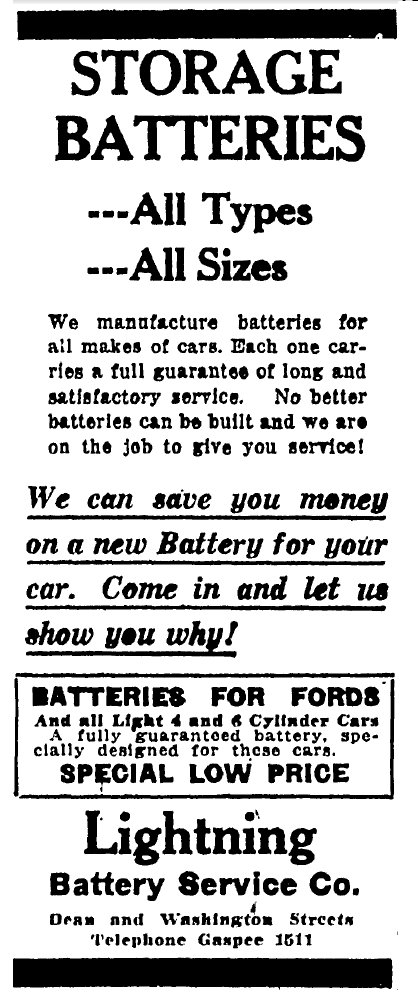 Providence Journal
March 19, 1922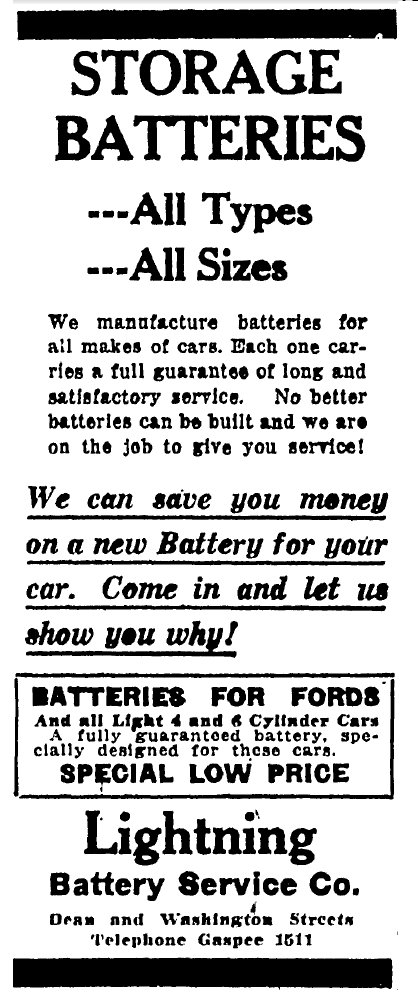 Providence Journal
March 19, 1922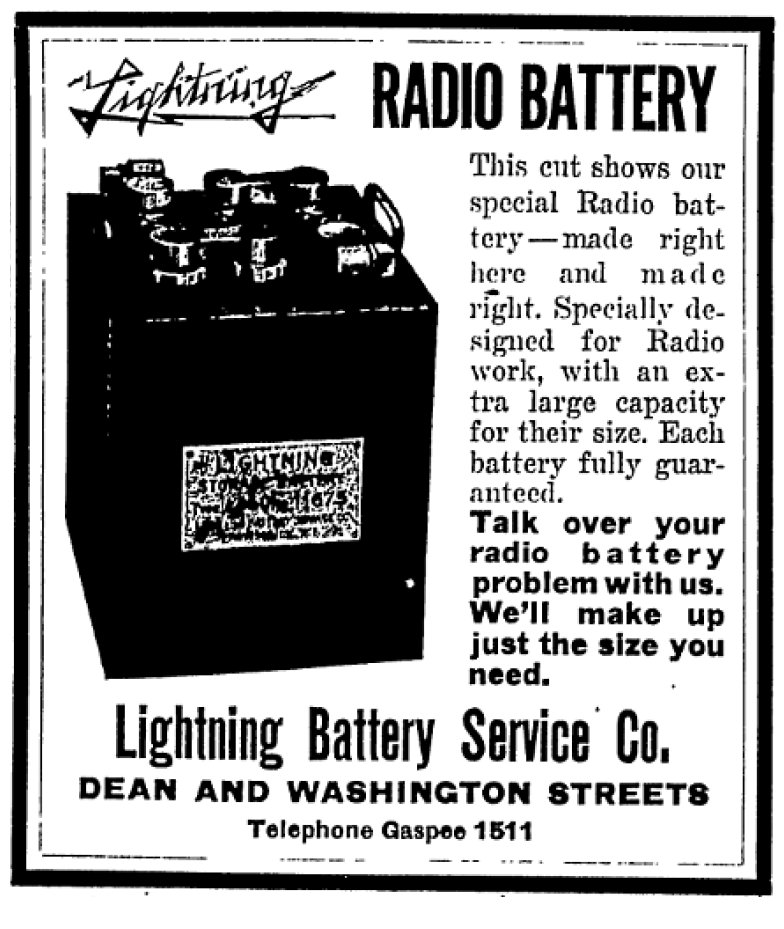 Providence Journal
March 19, 1922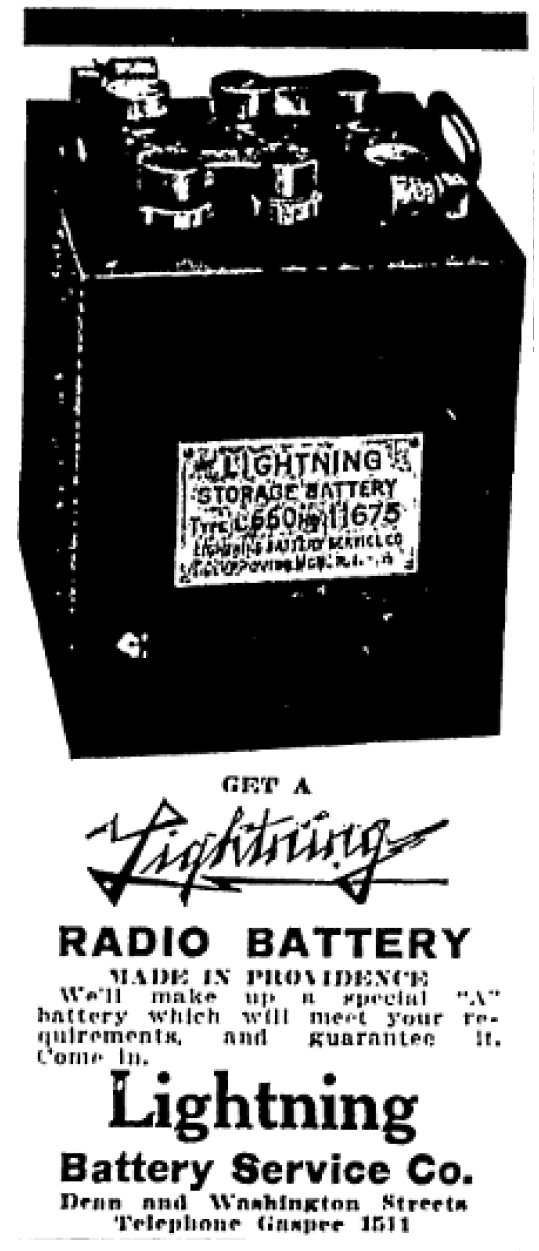 Providence Journal
March 26, 1922

Rhode Island Radio Fans Handbook, 1925